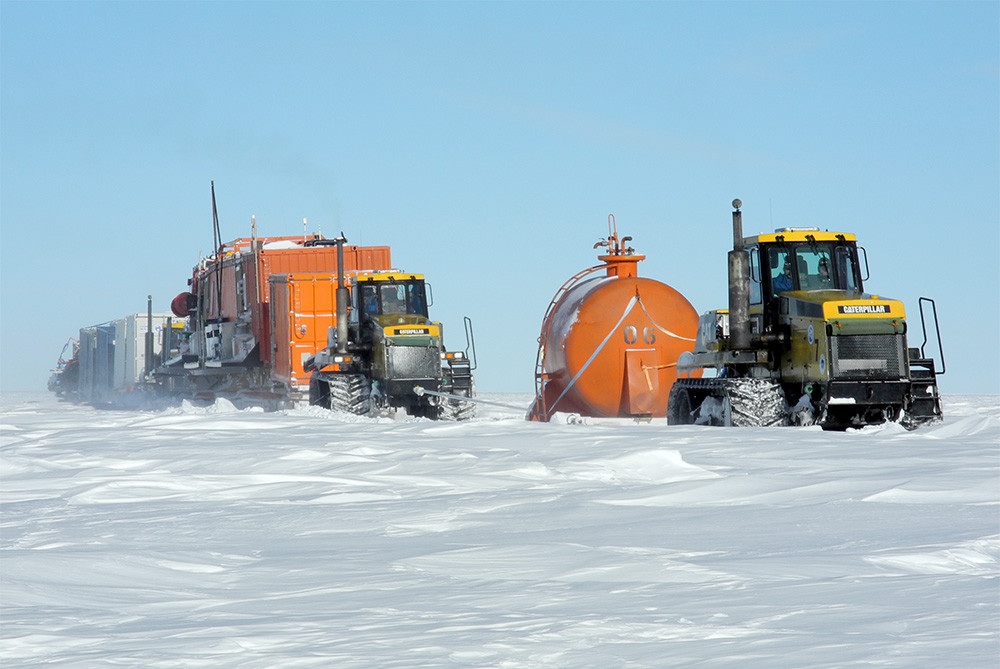 ---
The Antarctic Climate & Ecosystems Cooperative Research Centre (ACE CRC) has today welcomed the commitments outlined in the Federal Government's Australian Antarctic Strategy and 20 Year Action Plan.
---
The Chief Executive Officer of the ACE CRC, Professor Tony Worby, said the commitments would help to modernise the Antarctic Program and enhance Australia's ability to carry out scientific research in Antarctica and the Southern Ocean.
"Australia is a global leader in Antarctic science, and this new operational capacity will strengthen our ability to conduct scientific research on the Antarctic continent" Professor Worby said.
"The boost to Australia's resupply and traverse capability will enable scientists to access remote regions of the Antarctic interior, including as part of the search for the world's oldest ice core."
"The million year ice core will be an important resource for understanding the global climate, and this new commitment to traverse capability will enable Australia to play a leading role in this international scientific effort."
"The ACE CRC also strongly welcomes the commitment to measures for improving management of krill, a keystone species the Southern Ocean," Professor Worby said.
Professor Worby said the ACE CRC looked forward to being part of discussions toward a revitalised Antarctic science model, as detailed in year two of the plan.
"We look forward to being part of discussions with the Antarctic Division and other stakeholders to identify the key future Antarctic science priorities and the timeline to achieving them," Professor Worby said.
---