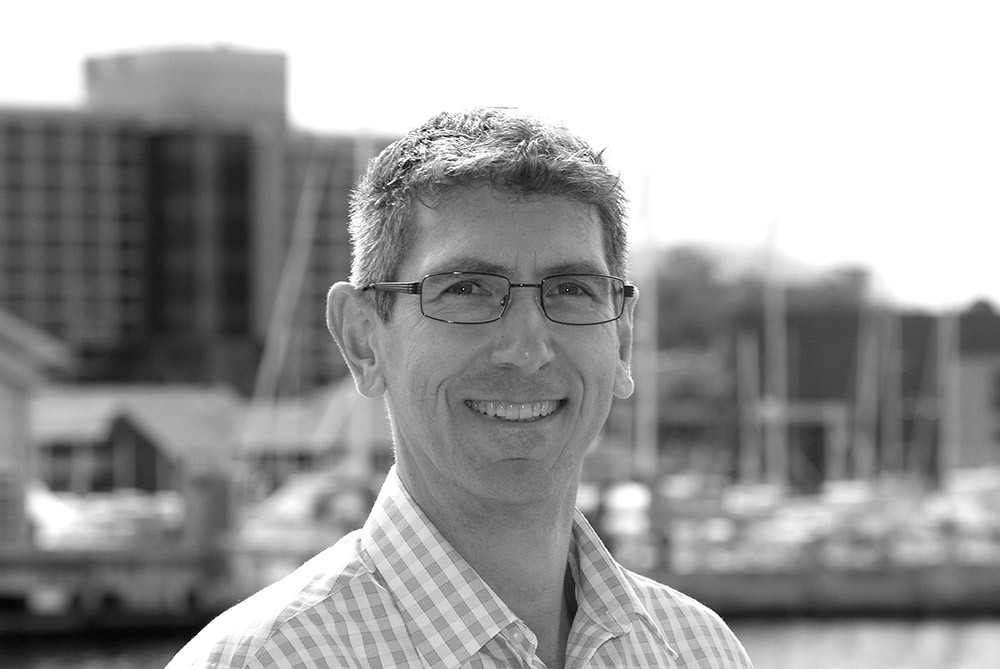 ---
A message from our incoming CEO, Professor Tony Worby.
---
What a year it has been – not only for ACE but right across Australia's Antarctic science sector.
First and foremost, the ACE CRC was very pleased to welcome the announcement of $25 million from the Federal Government to extend our scientific work to June 2019. This was a strong vote of confidence in the Centre's research excellence and the value of our partnerships, and a timely reminder of the importance of our scientific work to Australia's national interests.
Alongside this announcement came a commitment to an additional $24 million in funding for developing Hobart as an Antarctic Gateway, to drive new collaborations between the University of Tasmania, CSIRO and the Australian Antarctic Division.
In December last year, the ACE CRC relocated to brand new premises on the Hobart waterfront – a state of the art science and teaching facility that has brought together the ACE CRC, the Institute of Marine and Antarctic Studies, the Integrated Marine Observing System and Southern Ocean Observing System Secretariat, and infused the sector with a whole new sense of energy.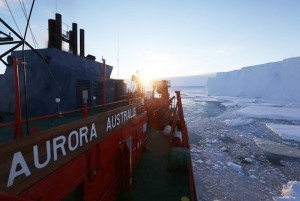 The starting gun has just fired on the new Antarctic field season.  The veteran Australian icebreaker Aurora Australis – now approaching its final years of operation – is currently making its way south with 80 operational and science personnel on board.  ACE researchers will be undertaking a major marine science voyage near the Totten and Mertz Glaciers on Voyage 2 this season.  The Totten Glacier is thinning more quickly than any other glacier in Antarctica and this research will endeavour to find out why.
Meanwhile the Port of Hobart has welcomed a newcomer, the RV Investigator, Australia's new research vessel which is now undergoing the final preparations for its maiden science voyage.  The Federal Government also announced funding for a new icebreaker to replace the Aurora Australis, which should commence operations in about 2019, which was warmly welcomed by the Antarctic community.
This month saw the release of the landmark 20 Year Australian Antarctic Strategic Plan, which sets out an achievable two-decade action plan for supporting Australia's scientific and strategic interests in the Antarctic. The strategy – authored by my predecessor as ACE CEO, Dr Tony Press – has been welcomed by the research community and Government as an important step in maintaining Australia's global leadership role in the Antarctic.
"[W]e should not pretend that the sector is not facing some difficulties, many of which are now clearly acknowledged at the highest levels of government."
As the media spotlight on Antarctic geopolitics grows more bright, the ACE-sponsored Polar Law Symposium is underway this week in Hobart to discuss some of the contentious emerging issues in the polar regions.
Meanwhile, a visit by the Chinese Premier toward the middle of November is expected to put renewed focus on strengthening Australia's long-standing research ties with China's expanding Antarctic program.
These are just a some of the milestones in our sector over the past 12 months. So it's a very exciting time for me to be taking on the top job at the Antarctic Climate and Ecosystems Cooperative Research Centre, a centre with an enviable reputation for world leading science.
At the same time, we should not pretend that the sector is not facing some difficulties, many of which are now clearly acknowledged at the highest levels of government.  Minister Hunt commented at the release of the 20 year plan that funding for Australia's Antarctic program has declined steadily over time, and we are accutely aware of the impact of recent budget cuts on a number of our core partners.
As our organisation embarks on its next five year journey, it is worthwhile to briefly reflect on the Centre's achievements and the value we've delivered to our stakeholders.
Among many highlights was the Centre's major contribution to latest Assessments Report from the Intergovernmental Panel on Climate Change (IPCC). The report provided a clear, up-to-date view of the current state of scientific knowledge on climate change, giving policy makers and the private sector the very best available information to plan for the future. The ACE CRC was proud to have 18 of its scientific staff contributing as lead authors, contributing authors and editors.
Another major highlight of our field program this year was the extremely successful Aurora Basin ice coring project. This work took place approximately 550 km inland from Casey station and was made possible through a major collaboration with the French Antarctic program and partners from 15 institutions from around the world. This 300 metre long ice core is an enormously valuable scientific resource, which is expected to provide high resolution insights into the climate patterns of Antarctica and Southern Australia dating back some 2000 years.
ACE CRC staff continued to receive national and international recognition for their work.
There were many, but I will highlight here the achievements of two people at opposite ends of their careers – Professor Ian Allison who received an Order of Australia of his distinguished service to climate science, and David Gwyther, an ACE CRC PhD student, who received a prestigious Fulbright Postgraduate Scholarship to study in the USA for a year.
We are proud to play a key role in nurturing the scientific expertise, institutional links and industry innovation that is cementing Hobart's reputation as a world class Antarctic hub.
Looking ahead, the Centre has an ambitious five-year program of research mapped out.
Our researchers are working to understand why Antarctic sea ice coverage is expanding, even as the Antarctic ice sheet shrinks at a rapid rate. We are part of an international search for the continent's oldest, deepest ice – a scientific resource that will enormously enhance our understanding of the global climate. Others are working to determine the ability of the Southern Ocean to continue absorbing CO2, the likely impacts of that on different levels of the food chain, and trends in abundance of key species – research that feeds directly into international efforts to manage Southern Ocean fisheries sustainably.
The ACE CRC continues to provide answers to some of the most important global questions of our time. We are proud to play a key role in nurturing the scientific expertise, institutional links and industry innovation that is cementing Hobart's reputation as a world class Antarctic hub.
Finally I would like to pay particular acknowledgement to Dr Tony Press who stepped down as CEO at the end of June 2014 after more than five years at the helm. Dr Press was instrumental in securing the additional resources for the ACE CRC and leaves a strong legacy for us to build on over the next five years. We all thank him for his commitment to the ACE CRC and look forward to an ongoing association with him as he continues to play an important role in Australia's Antarctic program.
Professor Tony Worby
Chief Executive Officer
---