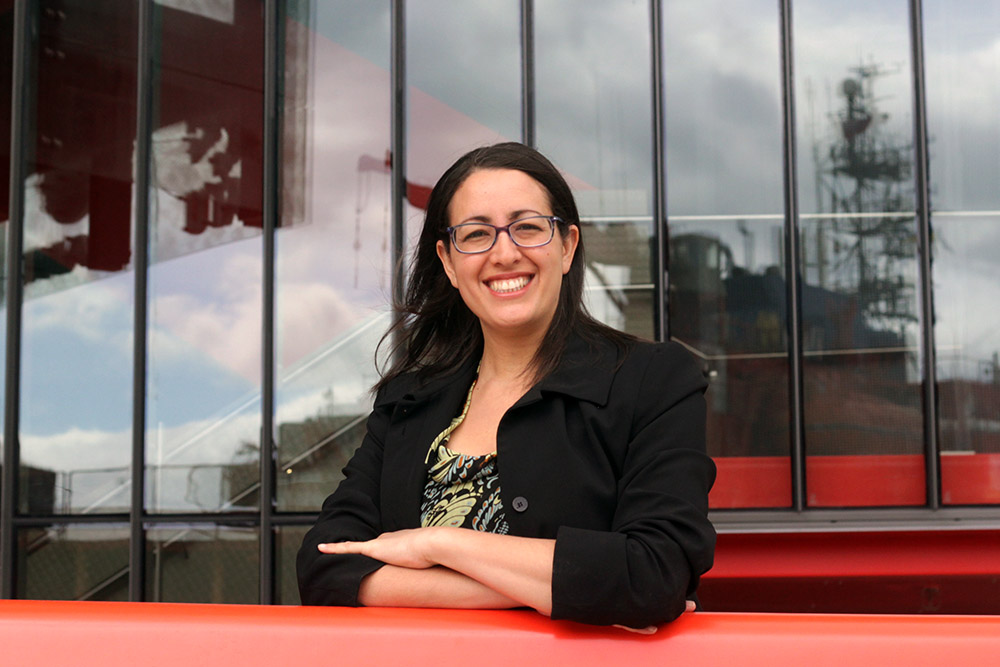 ---
ACE CRC oceanographer, Dr Stephanie Downes, has received the 2016 Tasmanian Young Tall Poppy of the Year Award.
---
It is the second year in a row that an early career researcher from the ACE CRC has received the honour.
Dr Downes received the award from the University of Tasmania's Vice Chancellor, Prof Rathjen, at a ceremony in Hobart on Monday night.
Professor Rathjen underlined the importance of having early career role models for aspiring young scientists, who engage in a very meaningful way with school students, teachers and the broader community.
The CEO of the Antarctic Climate and Ecosystems CRC, Professor Tony Worby, said the award was recognition of Steph's outstanding contributions to her chosen field of physical oceanography, as well as her extraordinary dedication to education and community outreach.
"Since joining the ACE CRC, Steph has led the ACE CRC's involvement with the Festival of Bright Ideas and National Science Week, as well as many other community engagement activities."
"We are all delighted that her efforts have been recognised through this highly competitive award."
In 2015, the award went to ACE CRC ecosystem modeller, Dr Jessica Melbourne Thomas.
The Tall Poppy Campaign was created in 1998 by the Australian Institute of Policy and Science (AIPS) to recognise and celebrate Australian intellectual and scientific excellence and to encourage younger Australians to follow in the footsteps of our outstanding achievers.
The Tall Poppy Campaign currently recognises the achievements of Australian scientists through the prestigious annual Young Tall Poppy Science Awards and the biennial CSL Florey Medal.
---