Dr Williams is an Associate Professor in Polar Oceanography at the Institute for Marine and Antarctica Studies, University of Tasmania, specialising in the use of autonomous platforms for studying ocean/cryosphere processes.
This work has grown out of his research as an ARC Future Fellow (2014-2018) in 'Autonomous platforms and biotagging: New insights into Antarctic ocean/sea ice interactions'.
He is now Academic Lead for the UTAS Autonomous Underwater Vehicle facility and co-leader of the Antarctic Gateway Partnership 'Marine Technology and Polar Environments' Program.
Dr Williams is also an active member of the UTAS TerraLuma (www.terraluma.net) Unmanned Aerial Vehicle (UAV) facility, pioneering the deployment of UAVs from icebreakers in a range of applications including tandem operations above and below sea ice with AUVs
Beyond working with state-of-the-art robots, an ongoing collaboration with marine mammal biologists has provided a wealth of new data and discoveries from elephant seals instrumented with oceanographic sensors. With these data he is continuing his foundation research into dense shelf water formation in coastal polynyas and its role in the production of Antarctic Bottom Water.
---
CURRENT RESEARCH
His current projects include:
-Developing a new 'sea-ice' specific variant of the SeaBED AUV – named SeaBED-125 with researchers at Northeastern University and the Woods Hole Oceanographic Institution
-Advancing Antarctic remote sensing with a new High Altitude Platform capability (ARC Linkage project 170101090)
-Advancing wave-ice interaction parametrization in the Marginal Ice Zone using autonomous observation platforms (ARC Discovery project 170103774)
-Examining the role of ocean/ice shelf interactions on downstream polynya production, utilising data from instrumented Elephant seals (ARC Discovery project DP180101667)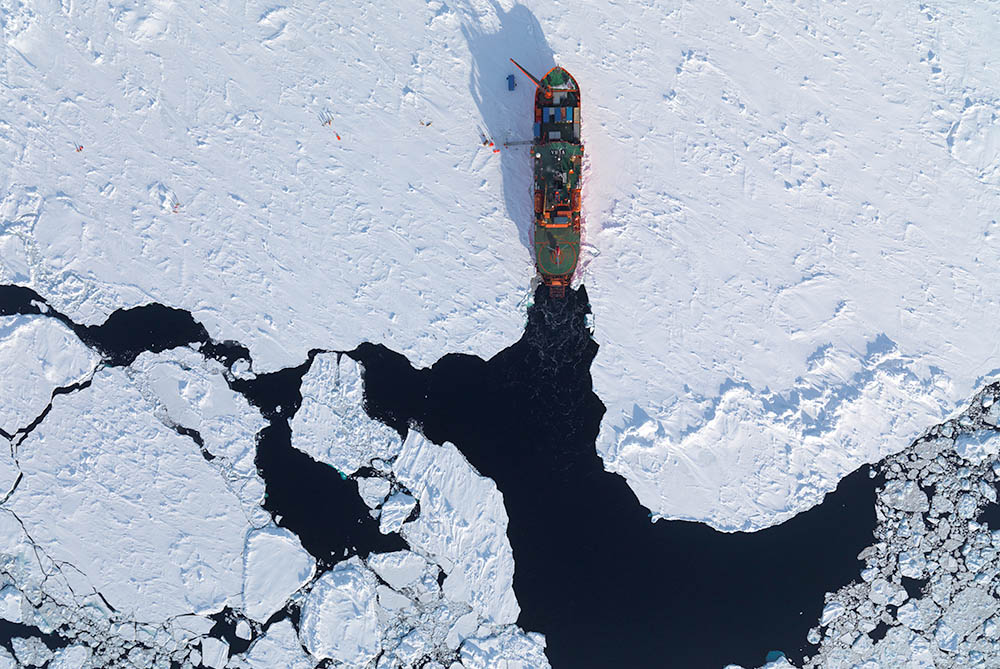 Sea Ice Processes and Change
---
---
Key Publications
Williams, G. D. and T. Maksym and J. Wilkinson, C. Kunz, C. Murphy, P. Kimball and H. Singh (2014), Thick and deformed Antarctic sea ice mapped with autonomous underwater vehicles. Nature Geoscience
Roquet, F., Williams, G. D., Hindell, M., Harcourt., R., Guinet, C., Charrassin, J-B., Reverdin, G., Boehme, L., Lovell, P., and Fedak, M. (2014), A Southern Indian Ocean database of hydrographic profiles obtained with instrumented elephant seals. Nature Scientific Data
Kitade, Y., K. Shimada, Tamura, T., G. Williams et al., (2014) Antarctic Bottom Water production from the Vincennes Bay Polynya, East Antarctica, Geophysical Research Letters
Shadwick, E., B. Tilbrook and G.D. Williams, (2014), Biological modification of carbonate chemistry in dense water outflows from the Mertz Polynya, East Antarctica, JGR-Oceans
---